PROFESSIONAL BIO:
Specialist in storyboard art and illustrations with 20+ years of commercial experience in creating cutting edge visual material that brings ideas, innovations, knowledge and stories to life.
Beyond his work as a storyboard artist Romeo is distinguished for his talents as an intricate and technically skilled illustrator working on editorial and commercial projects due to his in-depth knowledge of vehicles and technology.
Conveying ideas through illustration has driven Romeo for more than 35 years and it is his greatest passion and joy to be able to channel his gift to create powerful visual imagery that allows his clients to effectively communicate and tell their stories.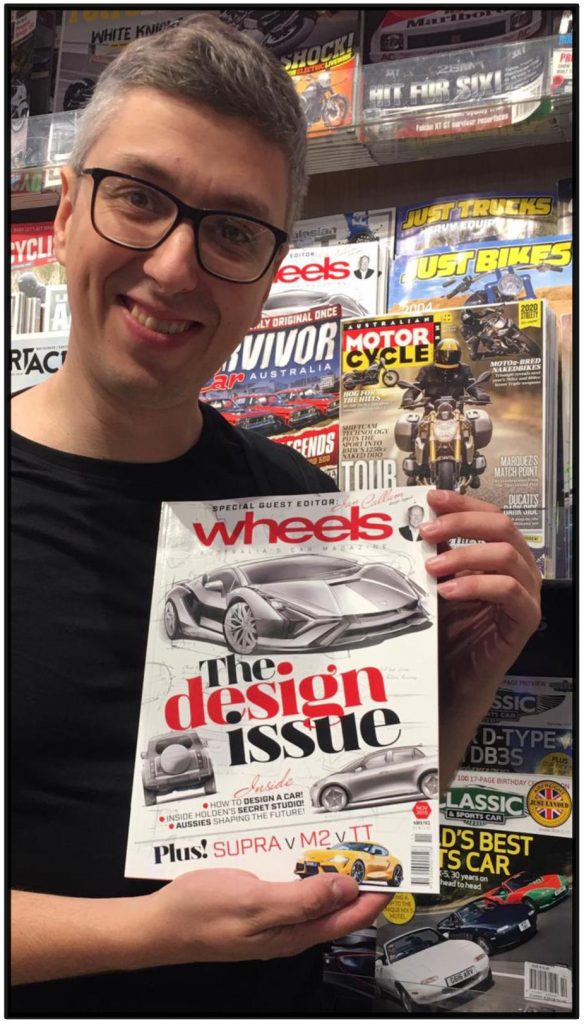 ROMEO'S JOURNEY
Romeo Varga began drawing at the age of 3 in Bosnia, where his natural artistic abilities were swiftly noticed by his kindergarten teachers who curated his first public art exhibition when he was just 4 years old.
At the age of 12, Romeo moved to Germany as a refugee and attended mechanic school for a year where he relished in taking apart engines and dissecting mechanical elements of cars. Little did Romeo realise at the time, but this intricate knowledge he developed on how mechanical elements function, paved the way for him to draw technical and mechanical art with a unique accuracy and precision that is unrivalled in the creative field.
Due to visa technicalities, at age 16 Romeo could no longer attend school in Germany. This twist of fate in fact afforded him the luxury of being able to master his illustrative craft, as he spent the next nine months fanatically producing comics day and night, uninterrupted, in what he fondly refers to today as his very own Apocalypse-Now-kinda-chapter.
Romeo and his family relocated to Australia when he was in Year 11, where Australia was as quick as Europe to recognise his gift for creative expression, and after just 3 months of arriving, he was invited by The Sydney College of the Arts to exhibit his work at their campus. By the time he had graduated with a Bachelor of Interior Design at the University of Technology Sydney in 2003, Romeo had already turned down a job at Disney as a 2D animator (a decision he isn't afraid to admit he regrets deeply to this day!), and had been working as an exhibition display designer for five years.
…Fast forward a decade, and Romeo has worked in furniture design, industrial design, and even managed to complete a Bachelor of Policing whilst continuing to hone his artistic skills working as a freelancer, before joining the Jacky Winter Group in 2012.
Now possessing over 20 years of experience creating cutting edge visual material that brings ideas, innovations, knowledge and stories to life, Romeo is a specialist in storyboard art and corporate visual communication, and is renowned across Australia for his ability to produce captivating, and unforgettable content that wins.